promoting paralegal excellence since 1983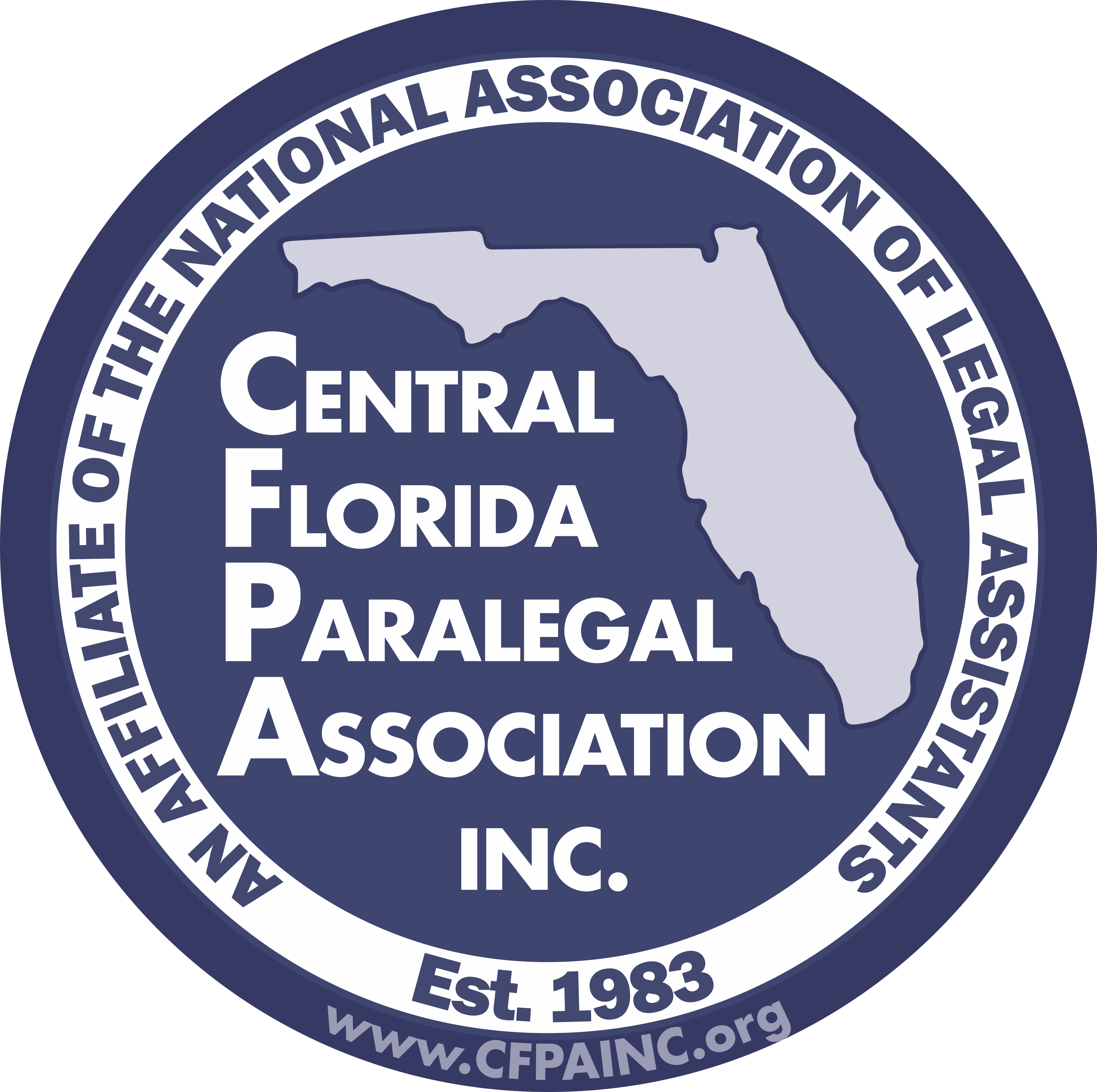 Welcome to the Central Florida Paralegal Association, Inc.!
The Central Florida Paralegal Association, Inc., or "CFPA," is an organization for paralegals/legal assistants who desire to promote high standards of professionalism in their field. Through CFPA meetings, social activities, newsletters, and other means, paralegals/legal assistants are able to keep current with changing requirements and network with fellow paralegals/legal assistants, attorneys, and other legal professionals. CFPA offers a wide range of professional and personal benefits to each member, including educational opportunities, continuing education credits (CLE's), professional development, student development, job referral service, a voice in national affairs, leadership, community service, and community recognition.
CFPA's Charity for the first half of 2022 is Fight CRC! Fight Colorectal Cancer is the leading patient advocacy group in colorectal cancer. They're known for their extremely loud, involved (and sometimes even feisty) voices. They have no plans of slowing down or stopping until we reach our goal: a cure. Click the logo above to donate directly!
CFPA's Charity for the second half of 2022 is The Russell Home for Atypical Children. The Russell Home was the first non-profit institution in the country for brain-damaged children. Today you would find quietly hanging in the home a dusty occupational license dated Nov. 13, 1951, when Mrs. Russell opened her home to the first child to "see if it would work out." Since then, the home has opened its doors to hundreds of youngsters, sometimes after hearing pleas from desperate parents, and in more than one instance, finding them just left on the doorstep. Click the logo above to donate directly to this charity and find out more!